Key FactsEdit

Company Name: Philippine Airlines
Destinations: 19 Domestic, and 25 International
Color Team: Blue, Red and Yellow
IntroductionEdit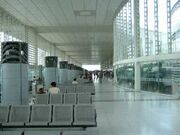 Philippine Airlines first operated in July, 11,2010 operating first as a freighter airliner operating ATR72Fs and ATR42Fs. Its based in Ninoy Aquino International Airport Centennial Terminal - 2 or NAIA T-2. PAL is also the top passenger airline in the Philippines. (With Palawan Air as the top cargo airline operating in the Philippines)
Philippine Airlines currently operates 5 Aircraft with 3 of them leased. PAL's first passenger aircraft is the Embraer ERJ190. And also operated several Boeing 737-200adv. during the first 40 days of operation. Philippine Airlines has recently ordered several Airbus A321s for extended services to its International network.

Embraer ERJ190 - 2 Owned, 1 Leased
Bombardier CS300 - 2 Leased
Airbus A321 - On Order (4, with 2 Commitments)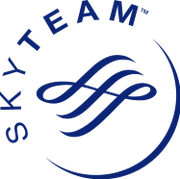 Philippine Airlines is a member of SkyTeam Alliance, with Lucio Tan as director for fleets management for the alliance. SkyTeam Alliance is also the first Multi-Colored alliance that acquired the New Planes Purchase Discount.
PAL currently codeshares with the following airlines:
All Nippon Airways (Japan)
Canton Airlines International (Taiwan)
Delta~Northwest Airlines (USA)
Saudi Arabian Airlines (Saudi Arabia)
Kenya Airways (Kenya)
Korean Air (South Korea)
Air France (France)
Second Look (USA)
Middle East Airlines (Lebanon)